BELIF+ LAB – GLOBAL AUDITION PROPOSAL
Design a digital campaign proposal that includes the cooperation,
growth and narrative of trainees for idol debut.
D E V I C E
Mobile Application
CONCEPT
THE AUDITION VIA YOUR HANDS
We filmed the auditions and put the best show reels up on our MOBILE.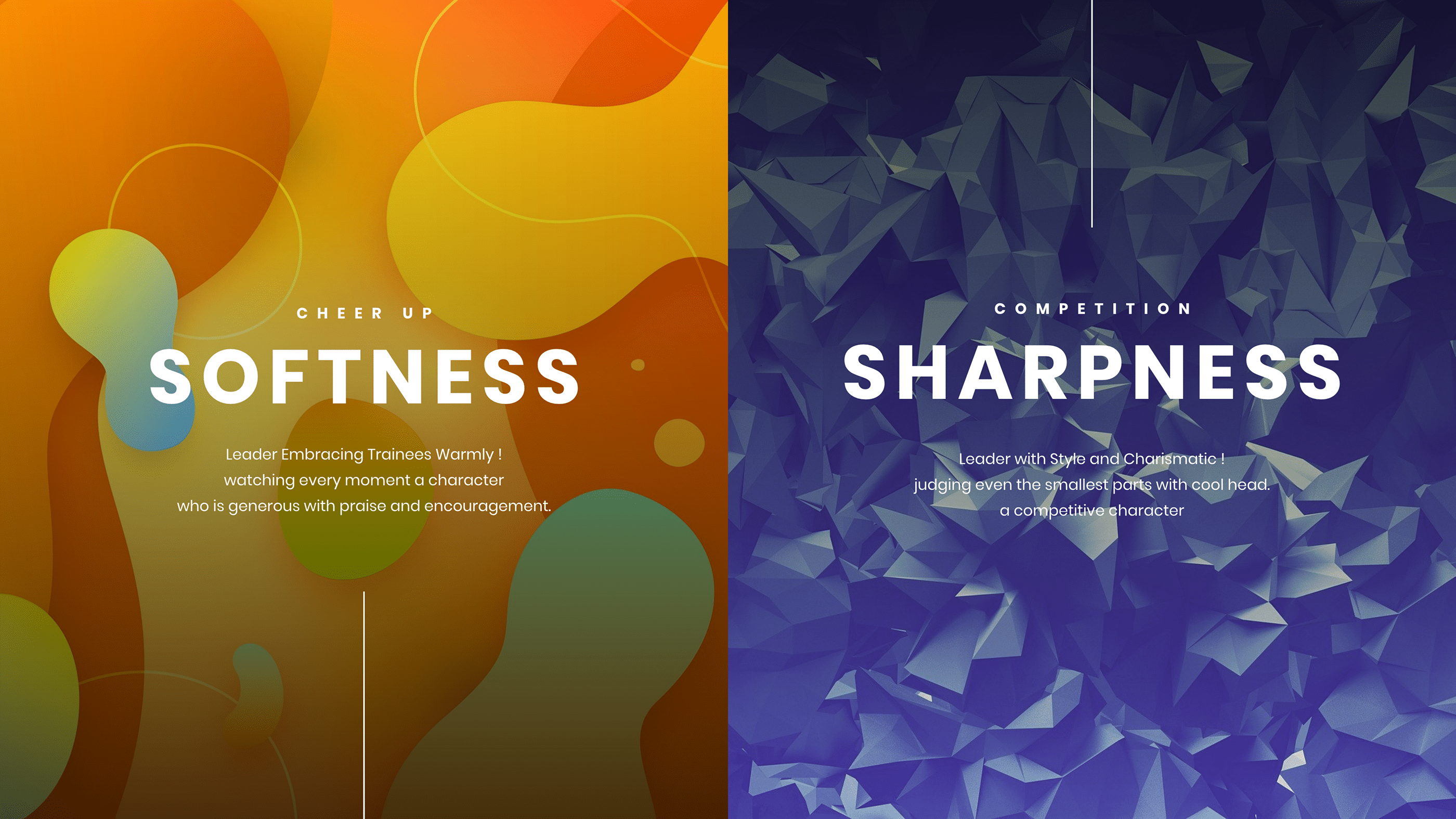 TYPE A – CHEER UP
Design tone and manners are designed to help fans cheer actively and
energetically by using soft and cute emoticons and expressing them in bright colors.